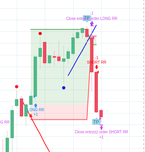 I applied my new Strategy TD Lines to a lot of different Assets. It was implemented with Cryptocurrencies and Automation in Mind, but I found out that there are very reliable Signals being generated on longer Timeframes for all kind of Assets.
In this Example I had exceptionally good results with the S&P E-mini Futures on a 4 Hour Timeframe.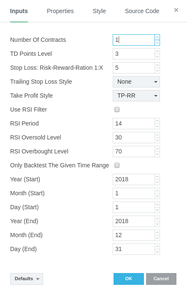 To the right you can see the Properties that were used:
The Strategy is configured to use
TD Points Level 3
R:R of 1:5 for Stop Loss and Take Profit
No Trailing-Stops
No RSI Filter
These very basic Settings provide Results, that seem to be too good to be true - but there are no Fakes and no Repainting - this Trendline-Stuff is very powerfull.